The Hit List – All we ever wanted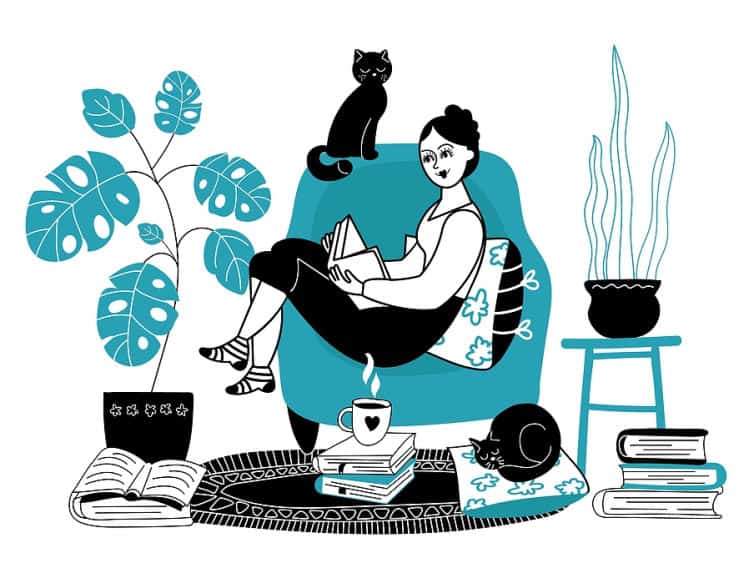 "I want to travel less." After years of being a road warrior, I was tired. My Venus in Cancer wanted to be home with the cats and my husband, happily cooking away with some jazzy music gently buzzing in the background or reading through the ever-growing stack of books that seems to be nagging me every time I turn around.
Not long after those words were uttered, the wish came true in the form of a pandemic that kept me sheltered in place for months. Right on the heels of that, a loved one got seriously ill, which meant travel was about to become a rare event for the foreseeable future.
Everything changed.
My husband's friend, musician Jonathan Burkes, said this the other day: "This situation stripped us of what we thought we wanted."
I found myself contemplating that statement more than once. It's funny how you sometimes think you know what you want only to discover you want something entirely different. For years, I wanted to travel the globe and rest in fancy hotel beds, piled high with downy pillows and eggshell white duvets.
But now? I am convinced my desire to be home was the real deal. I don't really need anything extravagant. My simple bed is fine.
Today my dear daughter is getting married. She had plans for a big shindig, complete with tarot readers and a DJ. You know…typical Leo fare. The pandemic sidelined all of those well-laid plans for a year. Instead, we're commemorating her special day with a tiny group, and the reception will happen next year when it's safe for large gatherings. While this may seem a bit sad, she realized the most important thing is not the frills but the commitment to the man she loves. All the other stuff is extras.
Life doesn't always give you what you think you want. Sometimes, it gives you the thing you want the most but you can't see that until everything gets stripped down to the bone.
And for both myself and my daughter, the only thing that matters is love.
Most wanted: who wouldn't love to be around that much cuteness?
Other stuff:
Check out the amazing Somnia Tarot! I already pre-ordered my copy! More about this deck over at Modern Met.
The New Moon in Pisces is HERE. Learn more about today's astrological events – and check your mini tarot reading for your sign!
Tarot reader and author of Kitchen Table Tarot, Melissa Cynova needs your help. Please donate what you can to help her get back on her feet. Every little bit helps!
Over on Paper, they're covering the Astrology of Oprah.
A photographer tells her family's story about the dark side of the American dream.
I love her: Kamala Harris Blazed a Trail. These Women Are Walking It.
So interesting: These Maps On Zillow Seem To Accidentally Show The Invisible Legacy Of "Slum Clearance."
Learn about Mercury's effect in the natal chart houses.
From Mind Body Green: Heads Up: This New Moon Will Be Extra Emotional, According To Astrologers.
According to Bustle Here's How Daylight Saving Time Will Affect Your Zodiac Sign.
True: Sarah Everard's Case Proves Nowhere Is Safe For Women.
Physical and mental well-being cannot be separated. These changemakers are working to ensure you have both.
Refinery29 asks: Beyond Britney: Is There A Better Way To Be Fans Of Young Celebrities?
Anne Lamott just released this: Dusk, Night, Dawn: On Revival and Courage.
Defo interested in this: The Whiteness of Wealth: How the Tax System Impoverishes Black Americans–and How We Can Fix It.
Coming this fall: The Witch of the Forest's Guide to Natural Magick: Discover your magick. Connect with your inner & outer world.
Aliza Einhorn has a new book dropping soon: A Mystical Practical Guide to Magic: Instructions for Seekers, Witches & Other Spiritual Misfits.
Oooo: Pure Magic Oracle: Cards for strength, courage, and clarity.
Always love a good mindset book: Go Big Now: 8 Essential Mindset Practices to Overcome Any Obstacle and Reach Your Goals.
For audio-loving folks: Tarot: No Questions Asked: Mastering the Art of Intuitive Reading is now available as an audiobook.
For those who prefer a book in your hands:Tarot: No Questions Asked: Mastering the Art of Intuitive Reading. It's my manual for learning how to read tarot from A-Z!
Astrology for Real Life: A Workbook for Beginners (A No B.S. Guide for the Astro-Curious) will give you the foundation you need so you'll never be stumped again when an astrologer starts blabbing about transits and retrograde!
If you need some new tarot inspiration, check out The Uncommon Tarot: A Contemporary Reimagining of an Ancient Oracle. It's beautiful, inclusive, and full of magic!
The Tarot Coloring Book is an easy, playful way to get acquainted with the wonderful world of tarot!
If you're struggling, you're not alone. So many people are. That's why Shaheen Miro and I wrote Tarot For Troubled Times, a tarot book focused on healing, empowerment, and self-care.
Classes
Join my Patreon Community! I am serving up extended card of the day interpretations, astrological tidbits, community tarot practice, political astrology, early sneak peeks to horoscopes….and more. Higher tiers get access to live classes, replays of previous classes, mentoring, and more.
What I'm Grateful For:
Home
Home
Home
Home
Home
Soundtrack for 3/13/21:
All We Ever Wanted by Bauhaus (Ironically, I've been listening to this song a lot lately – and may have posted this on a previous Hit List)
Blessings,
Theresa
© Theresa Reed | The Tarot Lady 2021
images from stock photography and personal collection